"I enjoy giving back to the community and developing strong bonds with my patients as I help them realize and attain their dental health goals."
Our patients always have amazing things to say about Dr. Lisa Shoff and her wonderful personality and professional touch. Dr. Shoff is an Ivy League Educated Board Certified Periodontist and you can trust that you are in good hands when it comes to any type of treatment or procedure. If you have any questions, Dr. Shoff has all the answers and always takes the time to help you every step of the way!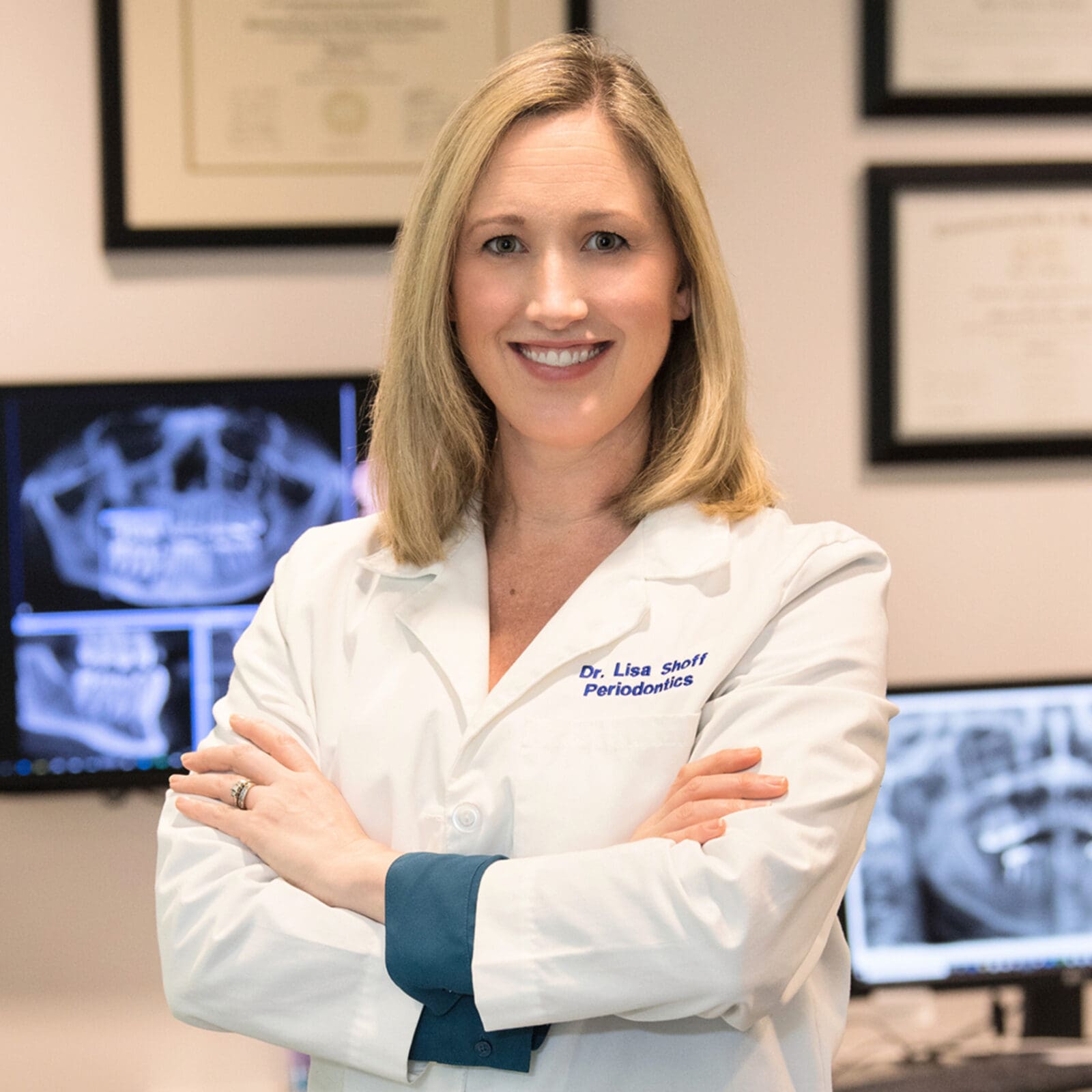 Ivy League Educated Board Certified Periodontist
Dr. Shoff was born and raised in York, PA and has returned to the area to be closer to family. Dr. Shoff completed her bachelors in Biology at the University of the Sciences in Philadelphia, PA where she was the valedictorian. Dr. Shoff received her dental degree and Masters from the University of Pennsylvania. After graduation, she entered the Air Force and completed a 1-year Advanced Education in General Dentistry residency in Northern California. Dr. Shoff served her country with the Air Force in Guam for 3 years, then entered the Periodontal residency at the University of Texas Health Science Center and Air Force Post Graduate Dental School. Dr. Shoff graduated top of her class from residency and was selected to teach an AEGD residency in Northern California. Dr. Shoff is a Diplomate of the American Board of Periodontists, and an active member of the American Academy of Periodontology. Dr. Shoff has lectured to local study clubs and presented her research at national meetings. Dr. Shoff continues to serve her country as a member of the Air National Guard.
Dr. Shoff and her husband, Eric, have been married for 14 years. In the past 3 years, they have grown to a family of 5 to include a corgi mix dog named Pliny, their son Samuel, and daughter Annie Joy. They love spending time together and love being outside. After living in Northern California near Napa/Sonoma for 4 years, they have really learned to appreciate great wine of all varietals. When Dr. Shoff is not busy keeping up with her kids, she loves to curl up with a good book. She also enjoys running, yoga, and Pilates. They are looking forward to settling down for good, exploring Frederick county, and getting involved in the community.