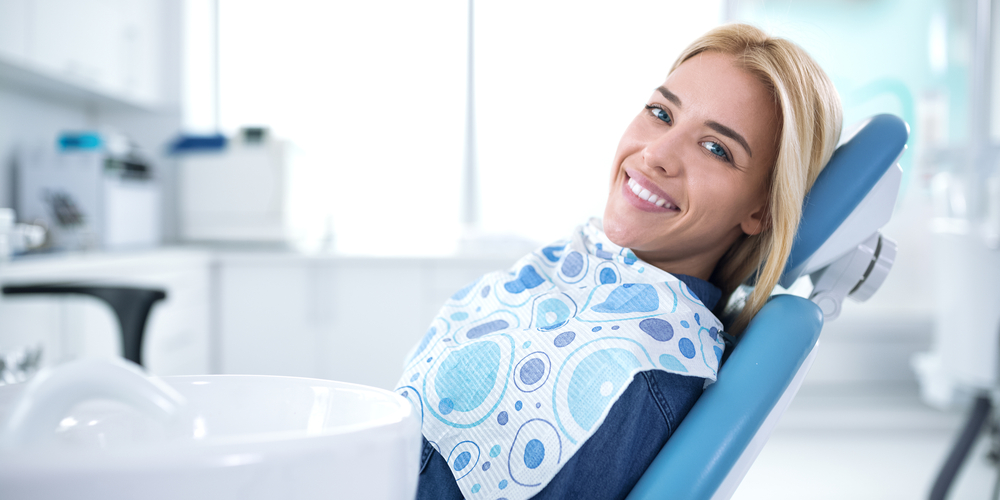 Advanced Care Through Technology
Advanced Implants and Periodontics champions advanced technology and its integration in dental practice. We are able to provide patients just like you with more precise and reliable procedures, shorten treatment and recovery time as well as decrease discomfort after surgery.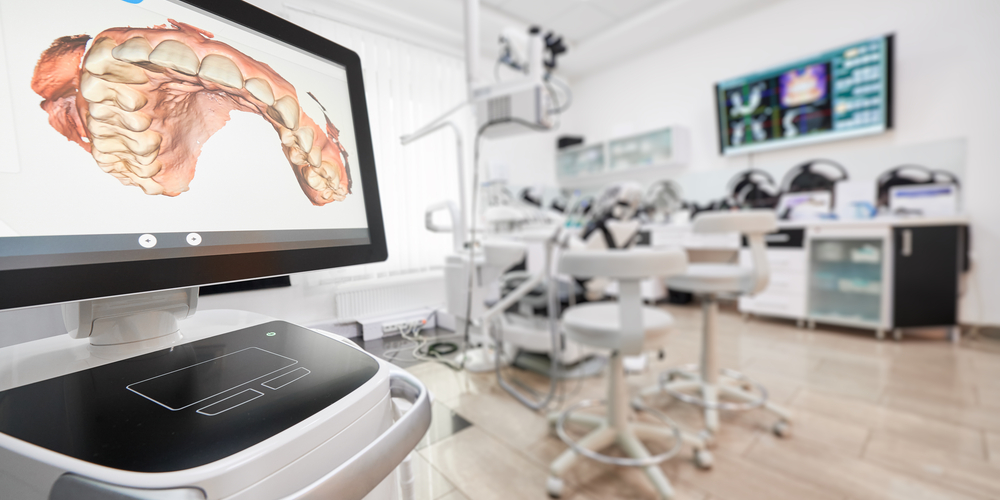 Our state-of-the-art Medit intraoral scanner creates fast and accurate impressions of a patient's mouth and teeth in lifelike colors. The scan replaces conventional impression techniques, creating a more comfortable experience for patients. Compared to taking a conventional impression, scanning patients is fast and easy which helps reduce the time a patient needs to spend in a dental chair. Intraoral scans also allow precise digital planning of your case before the procedure.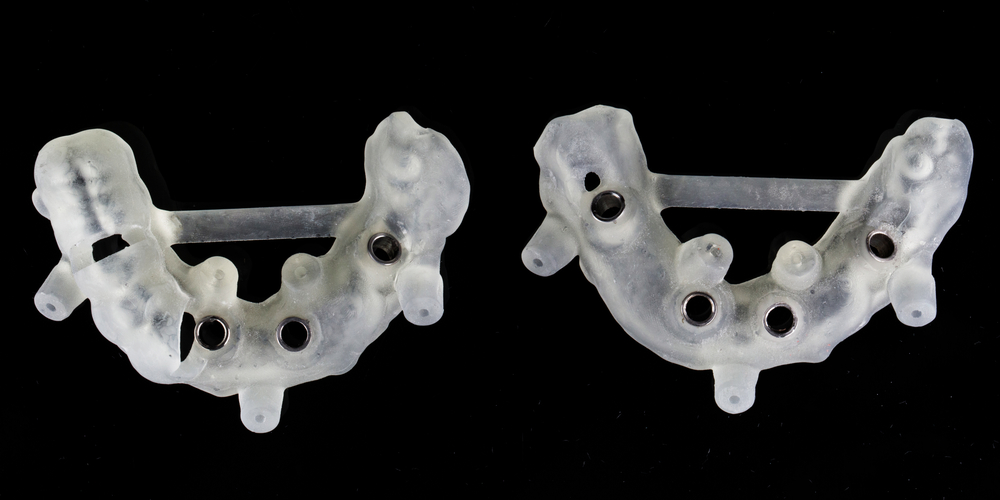 Using the most advanced digital technology available, Dr. Towe and Dr. Shoff can accurately and efficiently plan and perform guided dental implant surgeries. Using data from your CBCT scan and intraoral scan, a customized surgical template is made specific to your jaw and unique treatment plan. Guided implant surgery can then be performed faster and safer than traditional unguided procedures.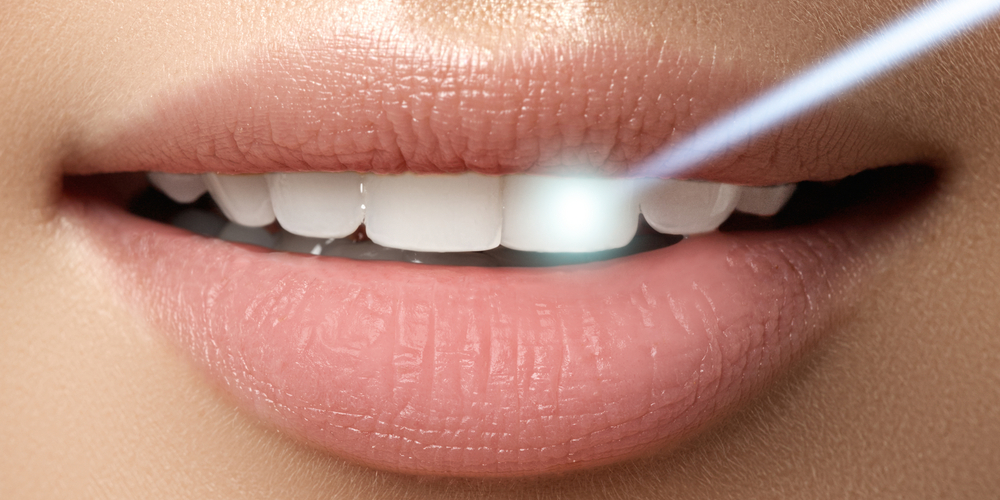 Laser Dentistry - LANAP® protocol:
Our doctors offer an FDA-cleared laser periodontitis treatment called the LANAP protocol. This is a less painful and more successful treatment alternative to traditional gum disease surgery. 
The LANAP protocol is the only scientifically proven laser treatment that results in true periodontal regeneration, growth of new bone and gum tissue reattachment.
The specific laser we use during LANAP treatment can target the bacteria causing gum disease without damaging the surrounding healthy gum tissue. This allows the gums to heal without the need for scalpel or sutures. Dr. Towe and Dr. Shoff have completed the advanced training required to become certified in this technique.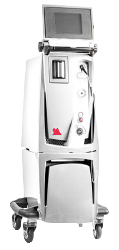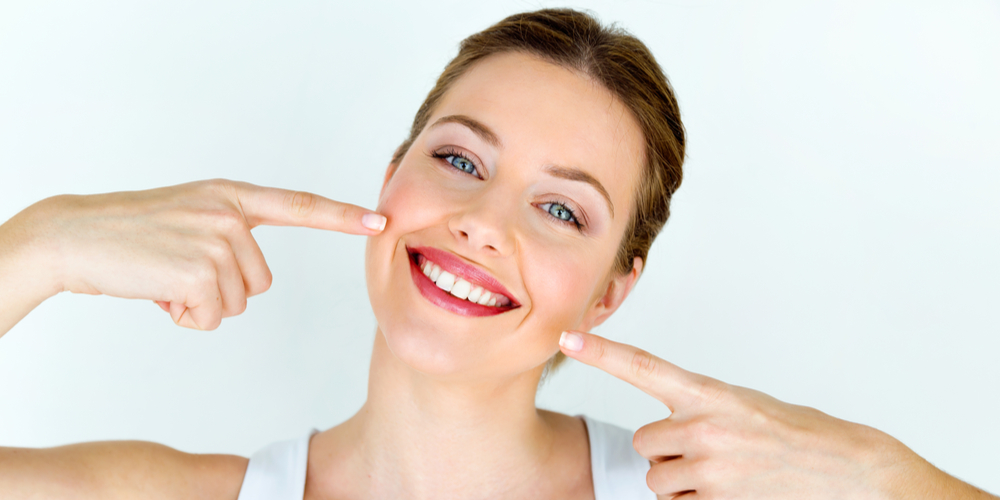 This device is used for extractions, sinus lifts and ridge augmentation surgeries to preserve soft tissue and bone, reduce postoperative discomfort and expedite healing for patients.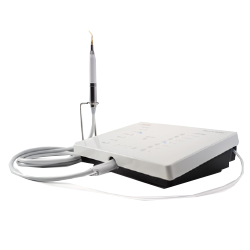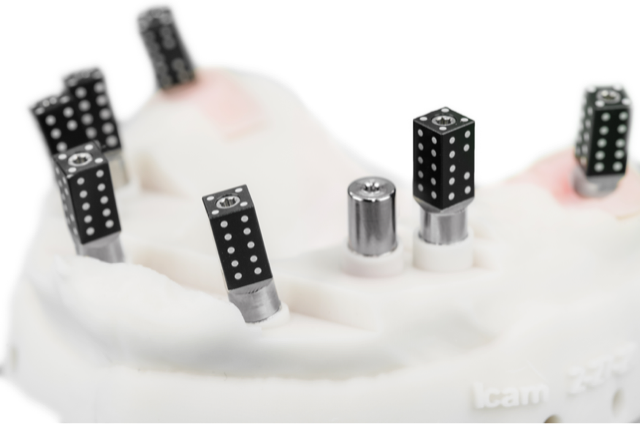 The iCam 4D is revolutionizing the workflow for multi-implant restorations. This exciting new technology has tremendous benefits for the patient including improved comfort due to the quality of the fit of the final restoration. The iCam 4D is a hand held "camera unit" consisting of four cameras and one projector. lt combines photogrammetric and structured Light scanning techniques to capture 3D data. lt uses the ICamBodies, high precision mechanical parts with a unique proprietary target arrangement, to determine the position and orientation of implants. The position and orientation computed for one implant is called an "ICamPosition". The ICamBodies are replaced by Imetric at regular intervals to assure that they always meet the necessary precision requirements. It is the only technology that guarantees predictable and acute results.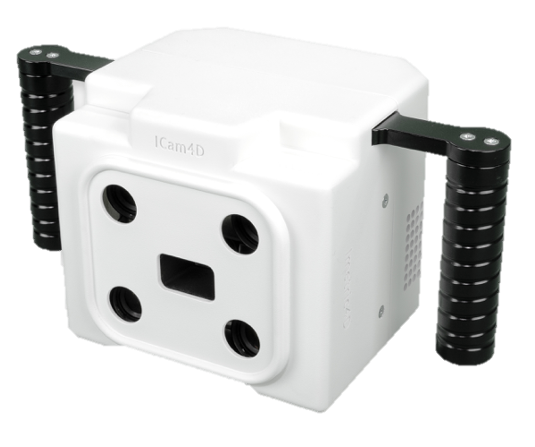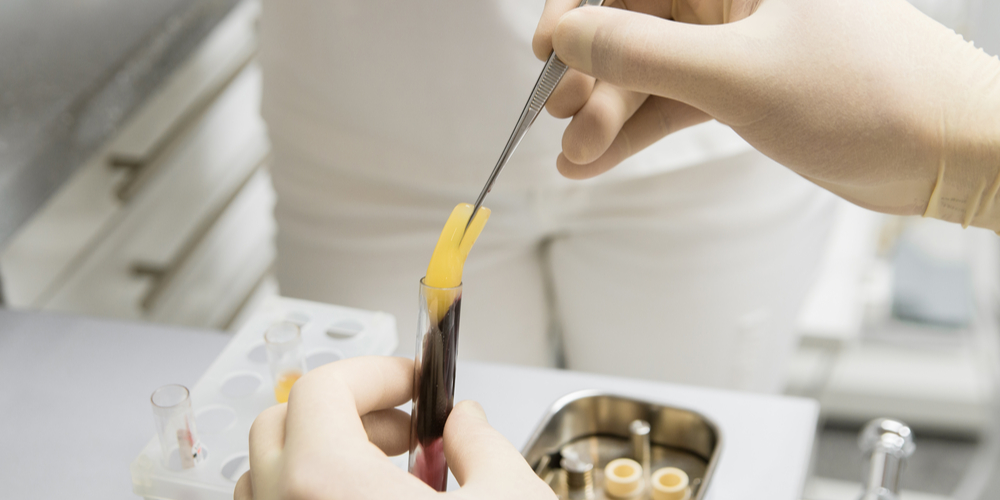 Platelet-rich fibrin (PRF) 
Platelet-rich fibrin (PRF) is a substance taken from your own blood that helps to promote healing. Since PRF is taken from your own blood, it is highly biocompatible and there is an extremely low risk of allergies, reaction, or adverse side effects. When applied to the treatment site, PRF helps to stimulate the healing process and acts as a bioactive band-aid. 
PRF is composed of various essential healing components, including: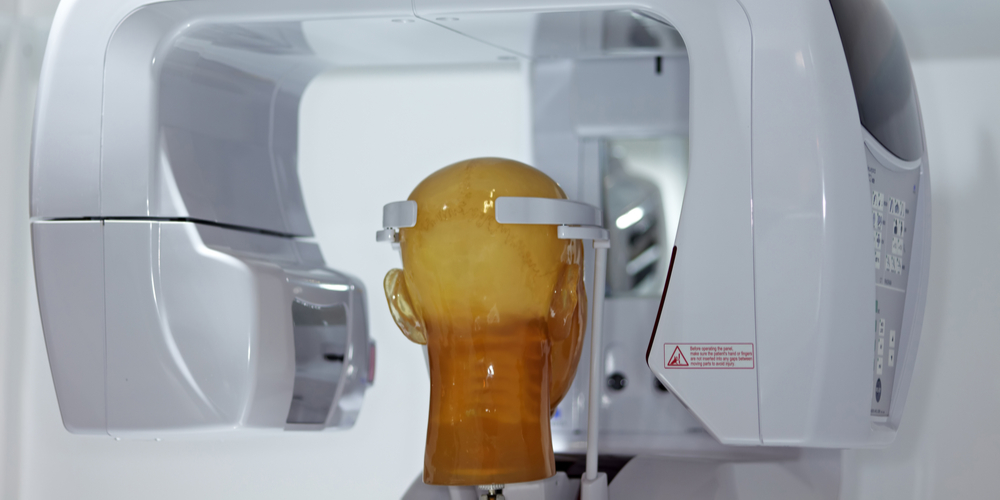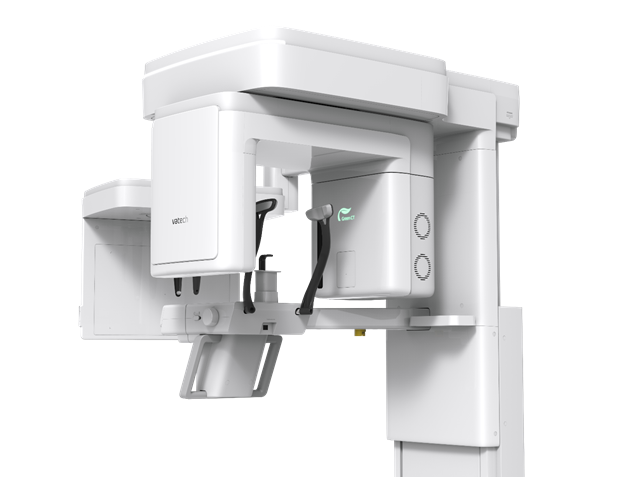 Dental CT scan (Cone Beam)
Computed tomography (CT or CAT scan) takes images of the internal structures of our bodies. We are pleased to be able to offer our patients state-of-the-art 3D dental imaging. Our Green X CT machine incorporates pano, ceph, CBCT and model scan which allows our doctors to capture detailed images to determine and visualize the precise location of your teeth and vital structures, such as nerves, sinuses, and blood vessels. With CT scans we are able to improve diagnostic accuracy, which enhances treatment planning and increases patient safety achieving a full mouth 3D image at a lower radiation dose compared to standard imaging.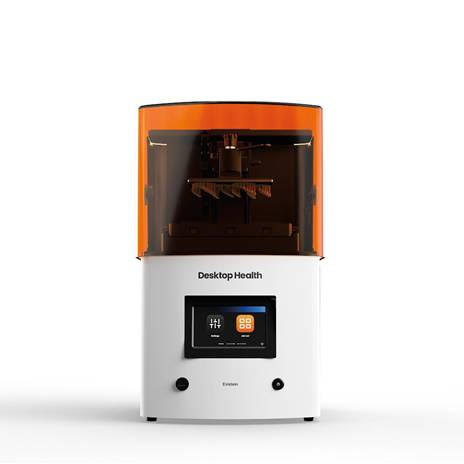 Harnessing the power of heat and a closed-loop process, the Einstein 3D Printer allows us to fabricate a variety of dental applications, from surgical guides, dental prostheses, and occlusal guards. The secret to the Einstein printer series is in its DNA. Proprietary NanoFit 385 technology ensures that every application features stunning clarity, perfect fit, and an impressively natural-looking finish. Einstein hits on all the key features essential to superior 3D printing: accuracy, speed, and versatility. We can print your same day full arch teeth right here in our office.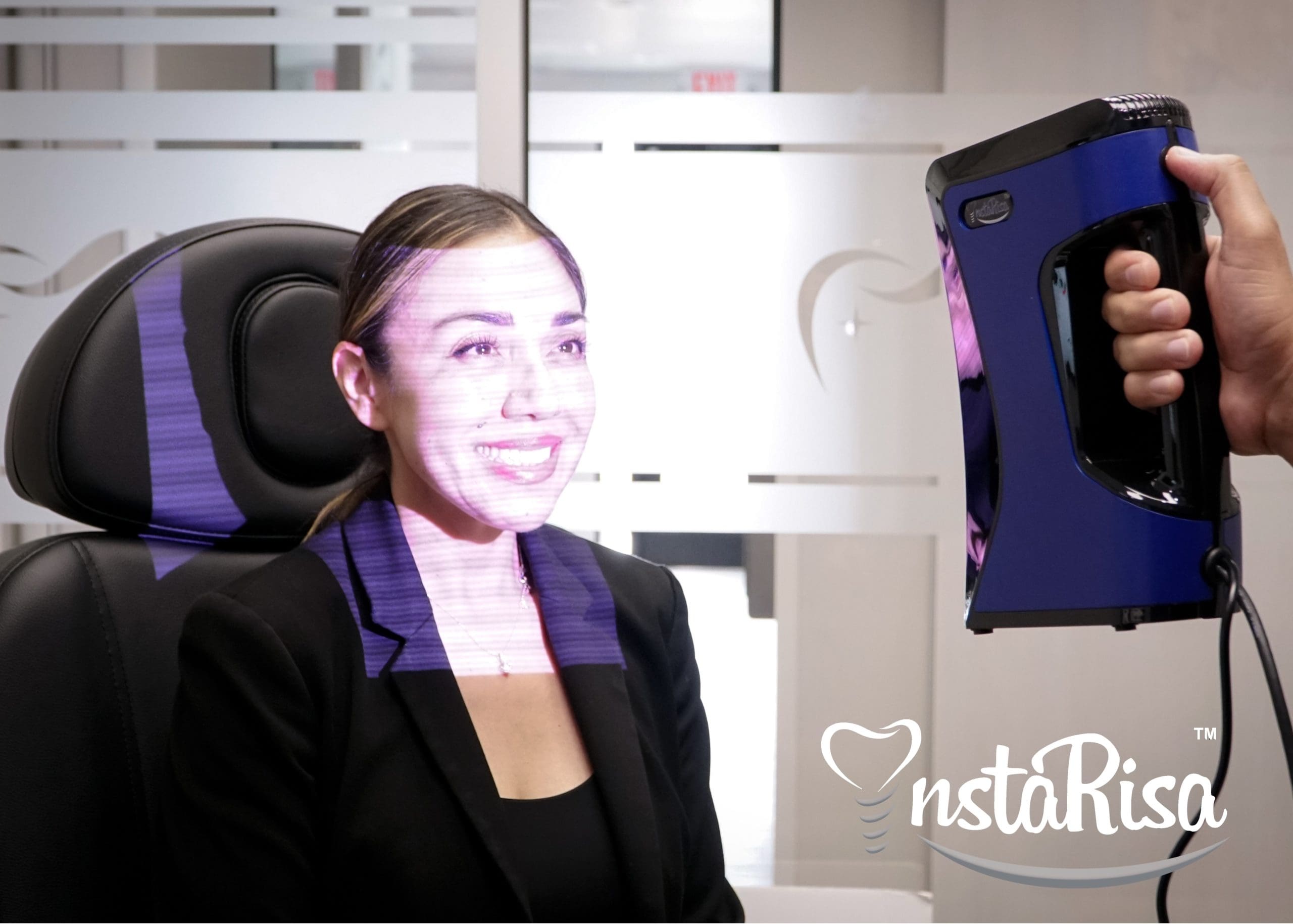 Our InstaRisa technology uses a combination of a facial and intraoral scanner and allows for digitizing the patient to enhance treatment planning. We are able to three-dimensionally plan after the initial intake data is captured, saving multiple appointments and costly remakes. Patients are able to preview their smile prior to treatment and rest assured that the outcome will be predictable. Our doctors have completed advanced training to become InstaRisa Certified Providers.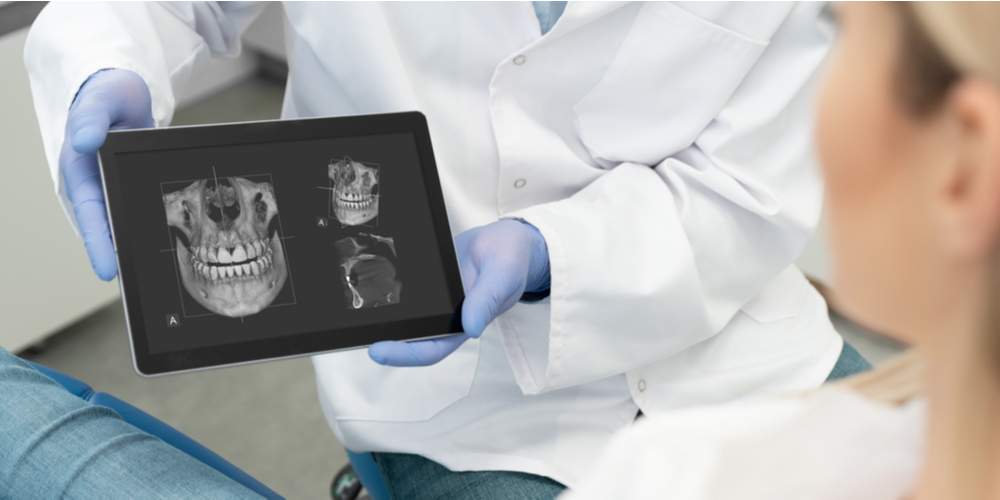 Advantages of Advanced Technology