"I welcome new patients with a friendly smile and ensure all patients receive excellent quality care with compassion!"
Renowned in the field of dentistry, Dr Choi specializes as a periodontist, making her an expert in the prevention, diagnosis, and treatment of gum diseases. Beyond just addressing teeth, Dr. Choi has dedicated her career to ensuring that the foundational structures of our smiles – the gums, periodontal ligaments, and bone – remain in optimal health. Her extensive training and experience make her an invaluable asset to those seeking comprehensive dental care, particularly for concerns related to gum health. Passionate about patient care and staying updated with the latest research, Dr. Choi ensures that every individual she treats receives the best possible attention and care. Dr. Choi is the professional you'd want by your side.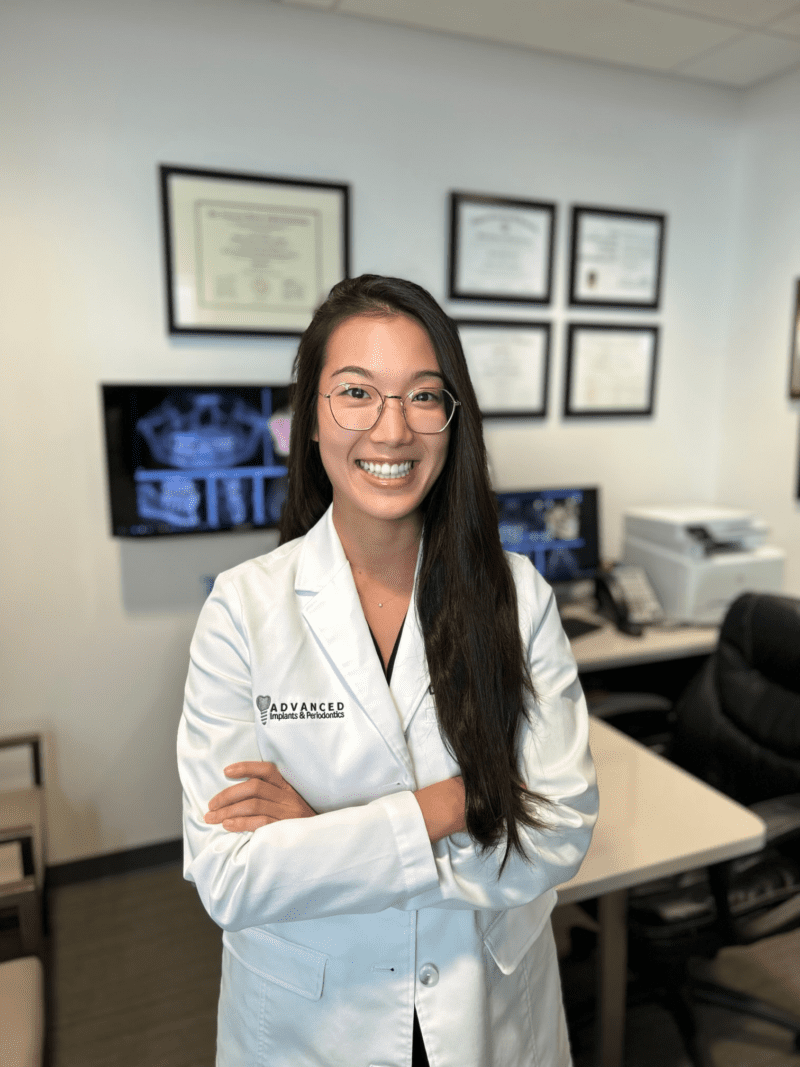 Dr. Choi was raised in Montgomery County, Maryland, and graduated from the University of Maryland School of Dentistry with honors, inducted as a member of the Gamma Pi Delta Prosthodontic Honor Society and Gorgas Odontological Honor Society. Dr. Choi continued with further training at Christiana Care Hospital in Wilmington, Delaware for a General Practice Residency Program. During this training, she treated dental patients in a hospital setting as well as completed rotations in anesthesia and oral surgery.
She returned to the University of Maryland School of Dentistry where she completed her Periodontics specialty training. While completing her studies, she conducted research on various bone graft materials under her mentor Dr. Hanae Saito – the research has been presented at national conferences including the American Association for Dental, Oral, and Craniofacial Research as well as the Annual Meeting of the American Association of Periodontists.
Outside of the office, Dr. Choi enjoys cooking, traveling, and spending time with family and friends.